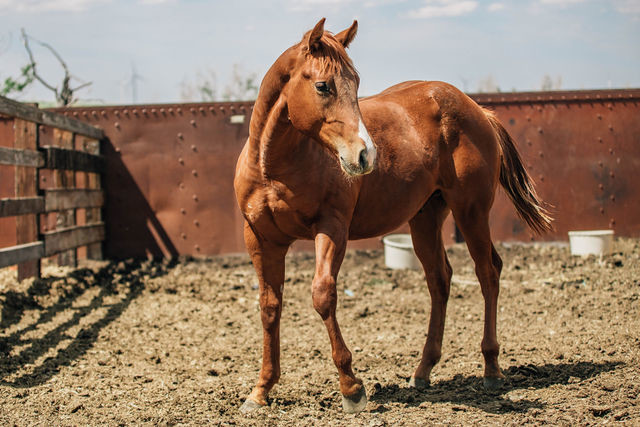 Registration #
5938599
View Registration Papers
Gender:
Stallion
Color:
Sorrel
Date of Birth:
April 25, 2019
Description:
This beautiful stud colt has a whopper of a pedigree behind him. With Mr. Eye Opener and Smart Little Lena in his background he is sure to be a fantastic addition to our ranch.
Looking so good at just a year, we can hardly wait to see what this guy produces for us. Tex is in love with this stallion and feels he is the complete package who has depth, a great disposition and should be able to run hard, stop fast and just be an all around amazing horse. We cannot say enough great things about this young stallion.
We were able to acquire this fantastic stud colt from Quickstad Quarter Horses, a great ranch up in South Dakota who also raise very nice horses and are also fantastic people.
Prized Pedigree Includes:
Dash for Cash
,
Doc Bar
,
Mr Eye Opener
,
Smart Little Lena
Foals:
No Foals Found
---
Pedigree
---
Great-GrandSire:
MR EYE OPENER
Great-GrandDam:
LOTS OF STYLE

Great-GrandSire:
DAZZLE BERRY
GrandDam:
RY NOBODYS ANGEL
Great-GrandDam:
LITTLE DAHL GO
---
Great-GrandSire:
SMART LITTLE LENA
Great-GrandDam:
JAZABELL QUIXOTE
Great-GrandSire:
HICKORYOTE
Great-GrandDam:
SUNBEAHM GIRL