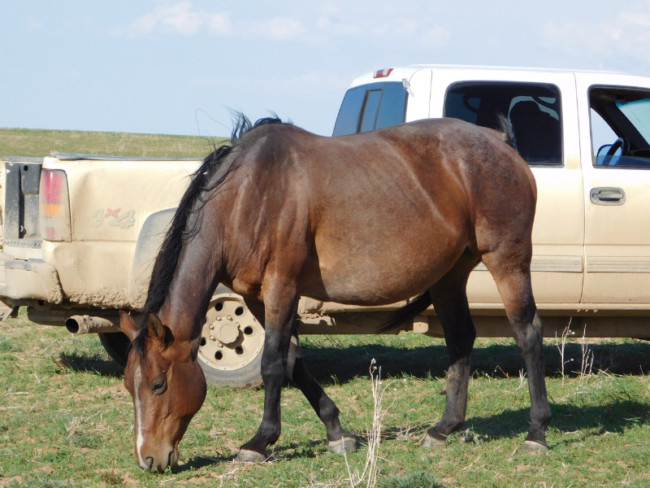 About
Registration #
4698478
View Registration Papers
Gender:
Mare
Color:
Bay
,
Roan
Date of Birth:
April 21, 2005
Description:
Tyree Chantilly Doll is a bay roan that brought strong pedigree lines to our remuda in 2005.
With Miller San on her Dam's side, who was a half brother to San Peppy and Mr. San Peppy which were world champion cutting horses, and Three Bars on her Sire's side, this mare's pedigree packs a punch! Always a top producer for the ranch.
Markings: Star, Strip and Snip extending onto upper lip.  No other markings.
Prized Pedigree Includes:
King
,
Leo
,
Poco Bueno
---
Pedigree
---
Great-GrandSire:
Tyroan (0888341)
GrandSire:
Go Likea Roan (2697800)
Great-GrandDam:
Go Likea Jet (1820109)

Great-GrandSire:
Rich's Jag (0703495)
GrandDam:
Mesa Crimson Lady (1436106)
Great-GrandDam:
Little Mesa Mose (0157526)
---
Great-GrandSire:
Tyree Red Baron (1579873)
GrandSire:
Tyree Cody (2650185)
Great-GrandDam:
Roan Double Go (1143424)
DAM:
Poco Chantilly (3616035)
Great-GrandSire:
Miller San (0351444)
GrandDam:
Poco Annie San (2239909)
Great-GrandDam:
Poco Nora Ann (0353142)