---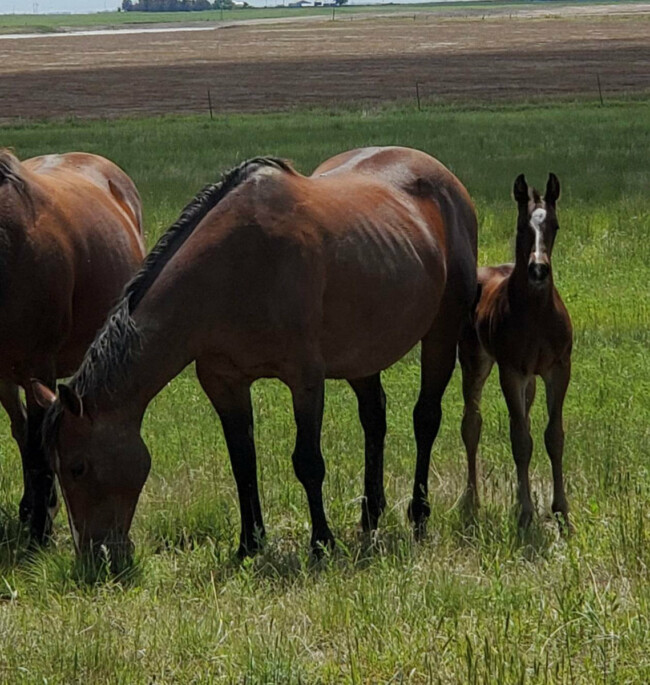 Details
Date of Birth:
May 29, 2023
Gender:
Colt
Color:
Bay
Papers Pending
Description
King is one of our youngest foals, yet filling out already it's easy to tell he has a great conformation and is going to be a beautiful dark bay horse although there is a chance he could turn blue roan, time will tell when he sheds his foal coat.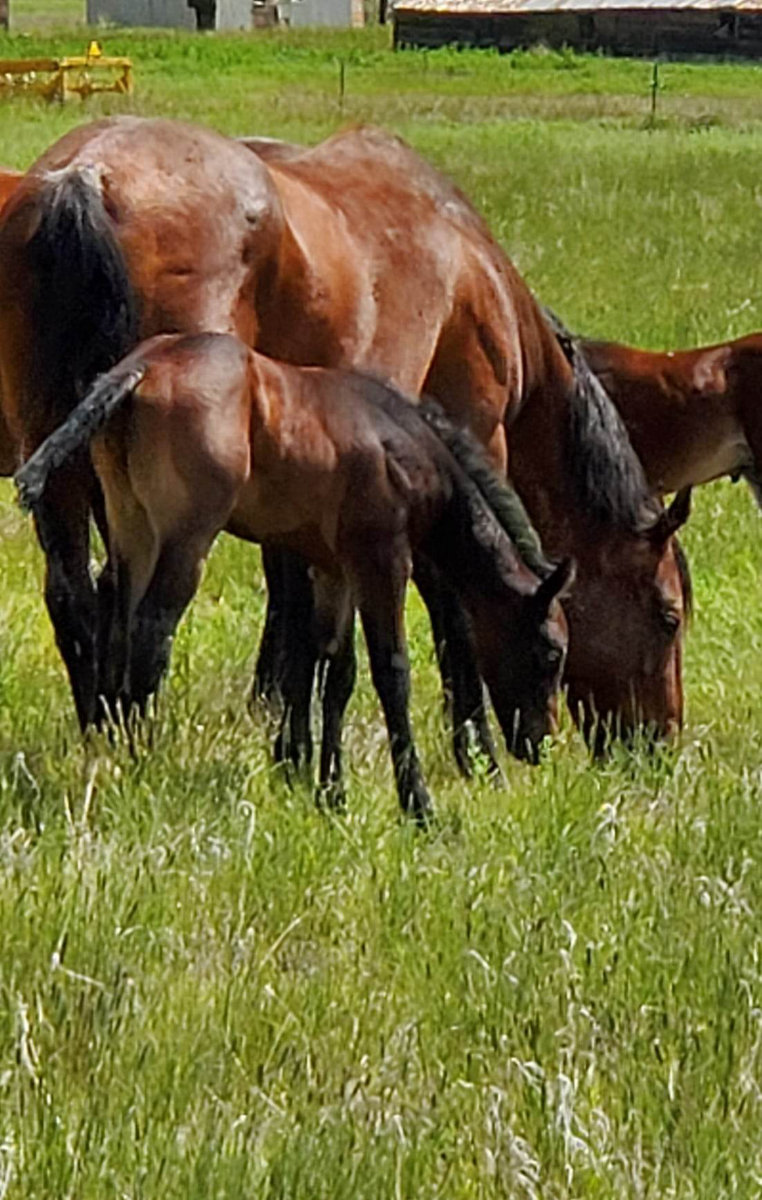 Athletic, and smart, with greats like Poco Bueno, and Genuine Doc in his pedigree, he is destined to be a great overall horse. He should mature to 15 hands, and should be fast and agile enough to take in about any direction you are looking to go from Ranch horse to trail horse to roping horse.
A direct descendant of our Fancy Cut Diamonds, the great grandson of Poco Bueno, this horse will be a great addition to any remuda.
Prized Pedigree Includes:
Sire Line:
Diamonds Sparkle
,
Doc Bar
,
King
,
Poco Bueno
,
Wimpy
Dam Line:
King
,
Leo
,
Poco Bueno


---
Pedigree
---
Great-GrandSire:
Genuine Doc (1295706)
GrandSire:
Genuine As Diamonds (3083783)
Great-GrandDam:
Diamonds Sparkle (1004317)

Great-GrandSire:
Poco King Tuck (0639743)
GrandDam:
Miss King Degree (3108249)
Great-GrandDam:
Miss Handy Degree (2461813)
---
Great-GrandSire:
Go Likea Roan (2697800)
GrandSire:
Mesa Roan (3166958)
Great-GrandDam:
Mesa Crimson Lady (1436106)
Great-GrandSire:
Tyree Cody (2650185)
GrandDam:
Poco Chantilly (3616035)
Great-GrandDam:
Poco Annie San (2239909)