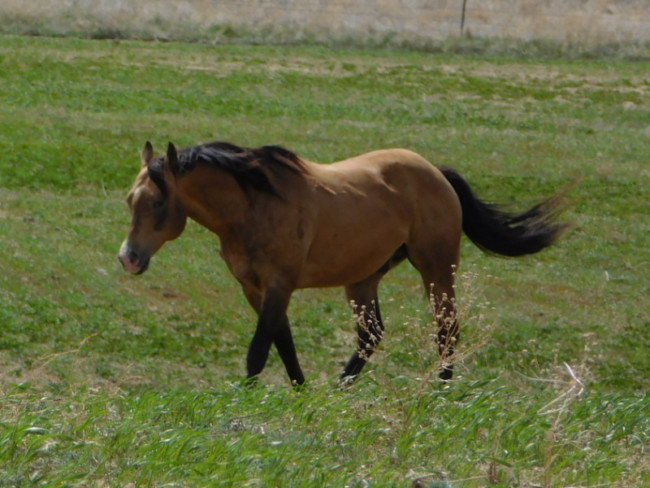 About
Registration #
4360136
View Registration Papers
Gender:
Stallion
Color:
Buckskin
Date of Birth:
March 14, 2003
Description:
This stallions pedigree speaks for itself, being the great grandson of Poco Bueno and also going back to Three Bars, and Genuine Doc. This horse has speed and cow coupled with a quiet disposition that he passes along to his offspring. This is a MUST HAVE trait for Third River Ranch horses as we not only breed for an athletic horse, but a smart horse who is put together in a way that will make them successful in may dispositions.
Known as "Mr. Shiny" in the paddock, and recognized as the right stud for our ranch,  he is quite the gentleman.   Turned in with the mares, he patiently waits for the ladies to approach when they are ready.
Broken to ride, his quiet and easy disposition makes him a joy to work with, play with and makes the times when hand breeding is required, a simple task.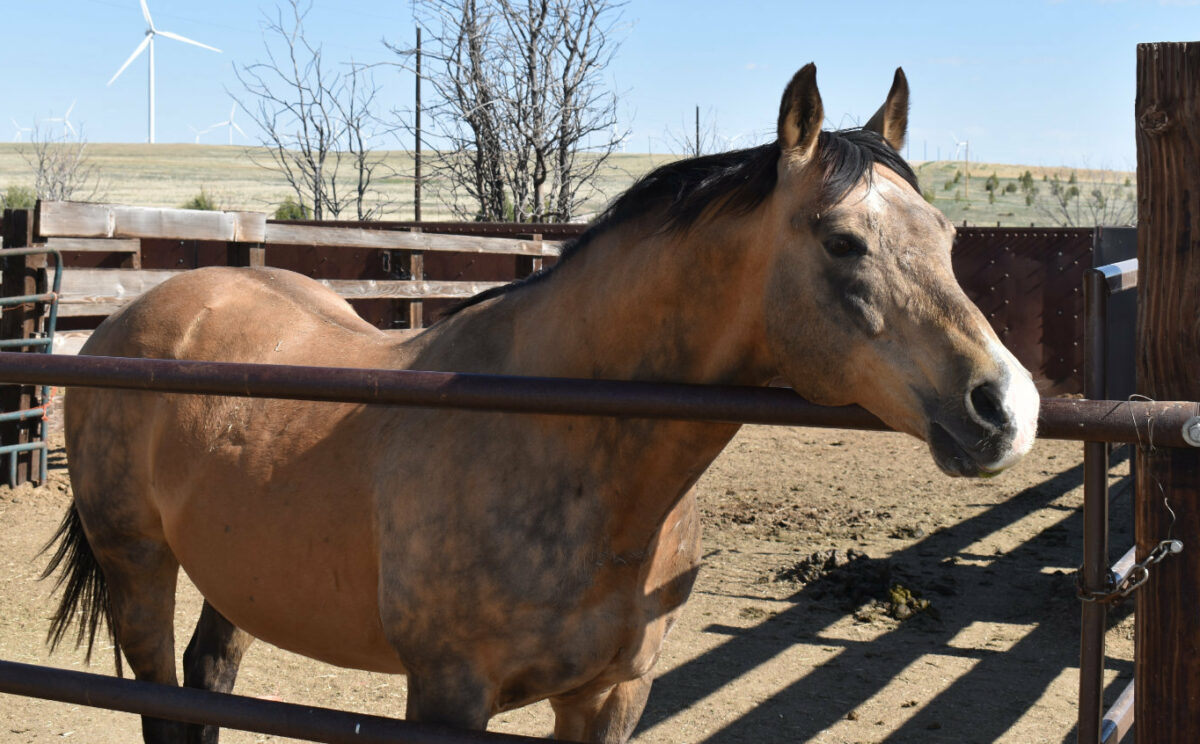 Prized Pedigree Includes:
Diamonds Sparkle
,
Doc Bar
,
King
,
Poco Bueno
,
Wimpy
Foals:
"KING"
,
"RAWHIDE"
,
"BRAVEHEART"
,
TR GENUINE MISS
,
TR THE LEGEND MAKER
,
"GRACE"
,
"PISTOL"
,
"SPICE"
,
"WRANGLER"
,
"TWINKLE"
,
"SPARKLE"
,
"SPOONER"
,
"SMOKE"
,
SPOT ON
,
"SPARTAN"
,
"STRAWBERRY"
,
"BUSTER"
,
"SCARLETT"
,
"MAJOR"
,
"ACE"
,
"JAGGER"
,
TR COWBOYS DREAM
,
TR LAST MOHICAN
,
TR DOCS BELLA
,
"Rigger"
,
"Bolt"
,
TR Docs Thunder
,
TR Royal Shine
,
TR Dylans Diamonds
,
TR Pay the Bay
,
TR Dee Dee
,
TR Fancy Red
,
"Flash"
,
TR Pumpkin Dun
,
TR Blue Diamond
,
"Mr. Kool"
,
TR Pepper Diamond
,
TR Diamond Shine
,
TR Black Knight
,
TR Diamond Doc
,
"Miss Priss"
,
TR Diamond Country
,
TR Red Rude
,
TR Diamond McQue
,
"Sassy"
,
"Chief"
,
TR Fancy Cut Doll
,
"Mr. Bucks"
,
TR Summer Rain
,
TR Freckles Lil Star
,
TR Diamonds Are Fancy
,
TR Diamond Dee Bar
,
TR Diamond Commander
,
TR Blazn Bold
,
---
Pedigree
---
Great-GrandSire:
Doc Bar (0076136)
GrandSire:
Genuine Doc (1295706)
Great-GrandDam:
Gay Bar's Gen (0194627)

SIRE:
Genuine As Diamonds (3083783)
Great-GrandSire:
Mr Diamond Dude (0539866)
GrandDam:
Diamonds Sparkle (1004317)
Great-GrandDam:
Pollyanna Rose (0560292)
---
Great-GrandSire:
Poco Bueno (0003044)
GrandSire:
Poco King Tuck (0639743)
Great-GrandDam:
Lady Illini 25 (0169033)
DAM:
Miss King Degree (3108249)
Great-GrandSire:
Double Degree (1246707)
GrandDam:
Miss Handy Degree (2461813)
Great-GrandDam:
Nifty Miss Hand (1341537)