---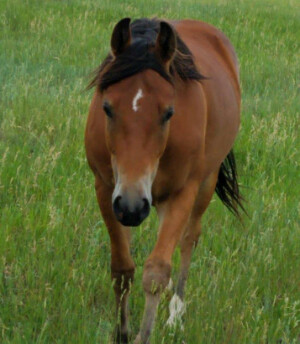 For Sale
Registration #
5983024
View Registration Papers
Date of Birth:
June 1, 2019
Gender:
Gelding
Color:
Bay
Description:
This friendly little gelding has been a pleasure to be around and is now at the perfect age to get started.  He should be athletic and be able to take in about in any direction, from ranch horse to roping horse to trail horse. He is our first foal out of this mare and his disposition is just incredible. He's smart and willing, a fast learner.
With Doc Bar and Smart Little Lena in his background, he's bound to be an excellent horse.
His current price is temporary as once we send him to the trainer it will be going UP. Take advantage of this opportunity now!
Prized Pedigree Includes:
Sire Line:
Diamonds Sparkle
,
Doc Bar
,
King
,
Poco Bueno
,
Wimpy
Dam Line:
Doc Bar
,
Leo
,
Poco Bueno
,
Sugar Bars
---
Pedigree
---
Great-GrandSire:
Genuine Doc (1295706)
GrandSire:
Genuine As Diamonds (3083783)
Great-GrandDam:
Diamonds Sparkle (1004317)

Great-GrandSire:
Poco King Tuck (0639743)
GrandDam:
Miss King Degree (3108249)
Great-GrandDam:
Miss Handy Degree (2461813)
---
Great-GrandSire:
Jack Eyed Cash
GrandSire:
Two Smart A Chic
Great-GrandDam:
Peppy Little Fantasy
Great-GrandSire:
SNA Pine Bar King
GrandDam:
Annies Lil Star Bell
Great-GrandDam:
Penny's Blazing Shot